Festival Accessibility Overview
We want Victorious to be a festival that is accessible for every festival go-er; please read through the following information regarding our facilities and the festival.
Victorious festival takes place on Southsea Seafront. Large areas of the site are grass. We also have concrete paths running across the site. We ask that you prepare for all conditions and weather when deciding what facilities you may need to use and what equipment you will need to bring to the event.
All toilet blocks across the festival site include a disabled toilet. Disabled toilet facilities are also located at medical and welfare tents.
We have plenty of disabled parking bays in the festival car park. Disabled parking is free to those with a current blue badge. In order to use these please ensure you bring a valid blue badge to the event.
Medical and welfare are available throughout the event to everyone. Stewards and security will also be on hand and where possible can offer you help and support if you are unwell or require assistance.
We hope our facilities will assist you in enjoying the festival. If you require additional support please continue reading to see our bookable facilities.
Bookable Support Facilities
Free carer ticket
We operate a free carer ticket scheme in order to allow those who would be unable to attend the event without the help of a carer to experience the festival.
Viewing Platform access at Common and Castle Stages
Our raised viewing platforms are located at the Common and Castle stage and are designed for wheelchair users and other impairments groups who would not be able to view the stage from a ground level viewing area.
In order to accommodate as many festival go-ers with accessibility requirements as possible, we are only able to issue passes to you and one pass for your personal assistant.
Please note the viewing platforms are subject to capacity so we advise you arrive in advance of any favourite artists.
eligibility
In order to ensure all those with permanent disabilities are able to access our bookable facilities we are unable to accommodate any temporary conditions. This is considered to be anything that will affect the individual for less than 12 months.
Please remember, medical and welfare are available throughout the event to everyone. Stewards and security will also be on hand and where possible can offer you help and support if you are unwell or require assistance.
To book one or more of the above access facilities you will be asked to send proof of eligibility documents to access@victoriousfestival.co.uk
The following are recognised as a valid proof of eligibility:
Front page of Personal Independence Payment (PIP)
Front page of DLA
Evidence of being severely sight impaired
Credability Access Card – + 1 category requirement
(Please feel free to blackout any information that relates to amount of benefit paid or health conditions etc. that might be on any documents submitted.)
How to apply
First, please purchase your tickets prior to completing your application (excluding the ticket for your carer) as your ticket number will be required in the form. Tickets can be purchased online here, or from Meat and Barrel, Southsea.
We will review and confirm bookable access facilities at the end of each month prior to the application deadline of the 30th July 2018. Please ensure you have submitted your application prior to this date. We are unable to guarantee we will be able to process your application after this date.
Offsite Camping - accessible camping information
The Farlington Fields Offsite Campsite has a spacious accessible camping area with it's own accessible toilets and will be located close to the welfare and medical tent and caterers. Please pop over and say hello to the welfare and medical team as they will be more than happy to help should you need any assistance. The field will also be located close to the free shuttle buses that will be running down to the festival throughout the day.
In order to elect to camp in this area simply purchase your disabled camping ticket from the ticket page.
Campsite parking will be free to blue badge holders. Please bring a valid blue badge to display during the event.
For those festival go-ers who require a higher level of support at events we also offer a free carer camping ticket. In order to apply for a carer camping ticket please fill in the relevant section out the following online form here.
Please be aware that you will be asked to send proof of eligibility.
For further campsite information please visit the Offsite Camping page.
Extenuating Circumstances
Our Extenuating Circumstances application service is for festival go-ers who cannot attend the festival without bringing specific medicine, seating or food (to meet medical dietary requirements.)
In order to apply please complete the relevant form below.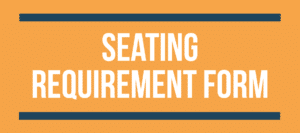 For any Questions concerning disability access or extenuating circumstances please email:
access@victoriousfestival.co.uk