Promoting education through music and entertainment
Portsmouth is a melting pot of history, culture and literature. The Victoriou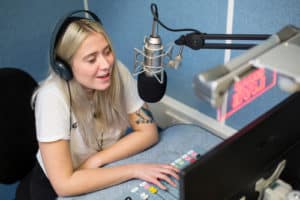 s Festival has added music to the mix and for the second year running the University of Portsmouth has partnered with the festival.
Named after the ship moored in Portsmouth's Historic Dockyard, the Victorious Festival showcases Portsmouth's cultural and historic reputation to festival-goers, and breathes new life into Portsmouth's landmarks with areas like the Southsea Castle Champagne Bar and the Common Stage.
Both the University and Victorious positively influence the economic, educational and cultural life of our city and region. Students at the University are actively involved in the local community through volunteering, work placements and research projects that benefit local people, and the University supports local businesses and entrepreneurs, provides free services to the local community such as free legal advice, and encourages local people to enter higher education.
As a regular event in the city's cultural calendar, the Victorious Festival provides an opportunity for local artists to play side-by-side with international stars, boosting the local economy, and repositioning Portsmouth on the cultural map. The University has immense pride in the city and is proud to support a cultural event that is bringing so many benefits to our home.
University of Portsmouth students can benefit from this partnership by interning at the festival. This year, third year BA (Hons) Film Industries student Amy Fitz-Hugh is taking advantage of this distinctive experience by working in the Victorious marketing department. Check in with Amy on her blog to find out what she gets up to in her role.
In 2017, the University celebrates its 25th anniversary, and while we reflect on the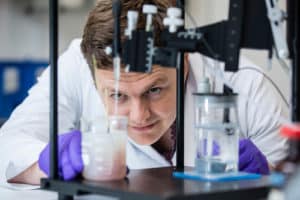 achievements of our staff and students over the years, we're also looking to the future with a new brand that reflects what we stand for today, our relationship with the city and local community, and our ambitions in the education sector.
The new brand emerged out of an extensive consultation which included local community members and highlighted how fundamental the city of Portsmouth is to who we are. The new brand will help the University remain a strong, positive presence in our city. Come and celebrate this milestone with us at the festival and take a sneak peek at our new logo!