The World Music Village is back!
Posted on 1st June 2017
We are thrilled to announce the return of our popular World Music Village including the incomparable award winning Neneh Cherry?, a reggae masterclass from UK legends Macka B? and Black Slate and leading UK Bhangra exponent Des-C.
Elsewhere on the newly revealed bill is afrobeat and urban funk from Matuki?, Latin dance vibes from Duke Bossa, amazing folk punk from Sasha Ilyukevich and the Highly Skilled Migrants?, steel pan sounds with the Pan Jazz International Ensemble, African beats from Fellowship of Groove?, Emiliyah and the MightyZ All Stars? and many, many more.
Curated by Arms Around the Child? , the World Music Village is a vibrant celebration of cultural diversity you won't want to miss!
Tickets for Victorious Festival available here.
(fees apply)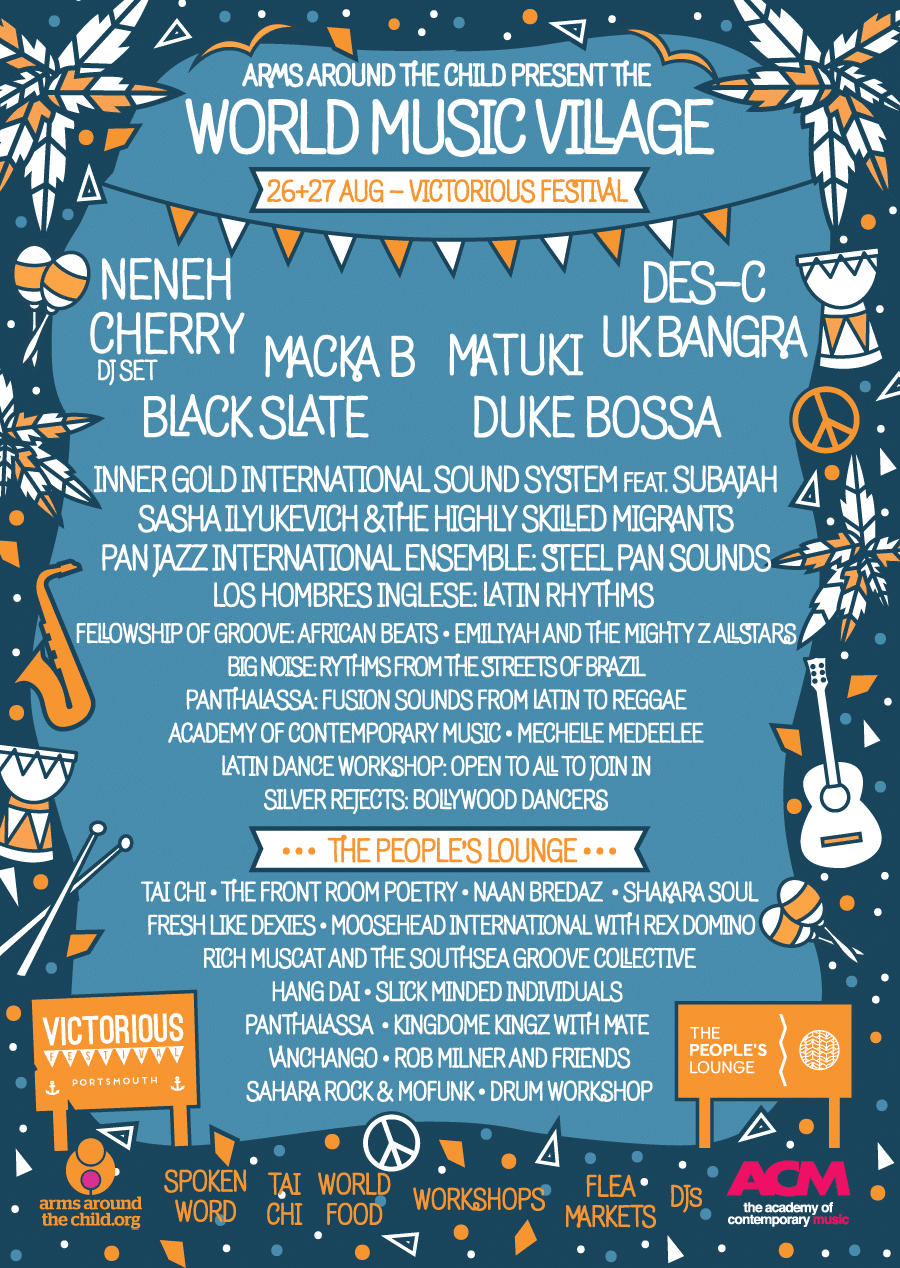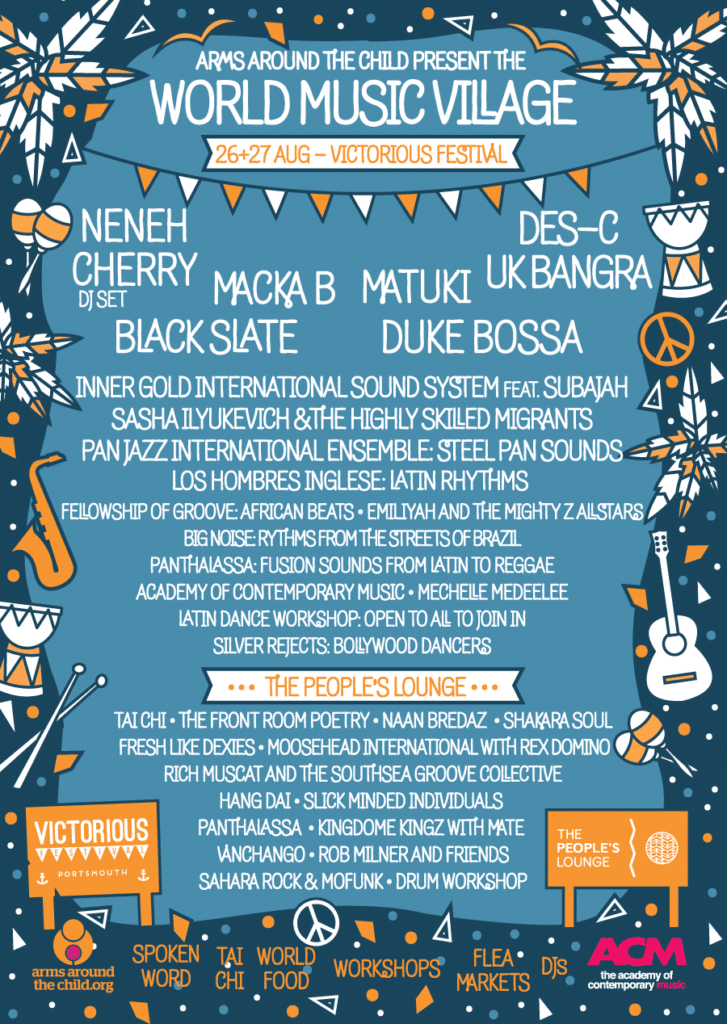 Accessibility
Provided by:

We use cookies on our website to give you the most relevant experience by remembering your preferences and repeat visits. By clicking "Accept", you consent to the use of ALL the cookies. However you may visit Cookie Settings to provide a controlled consent. For more information see our
Cookie Statement