10 things not to miss at Victorious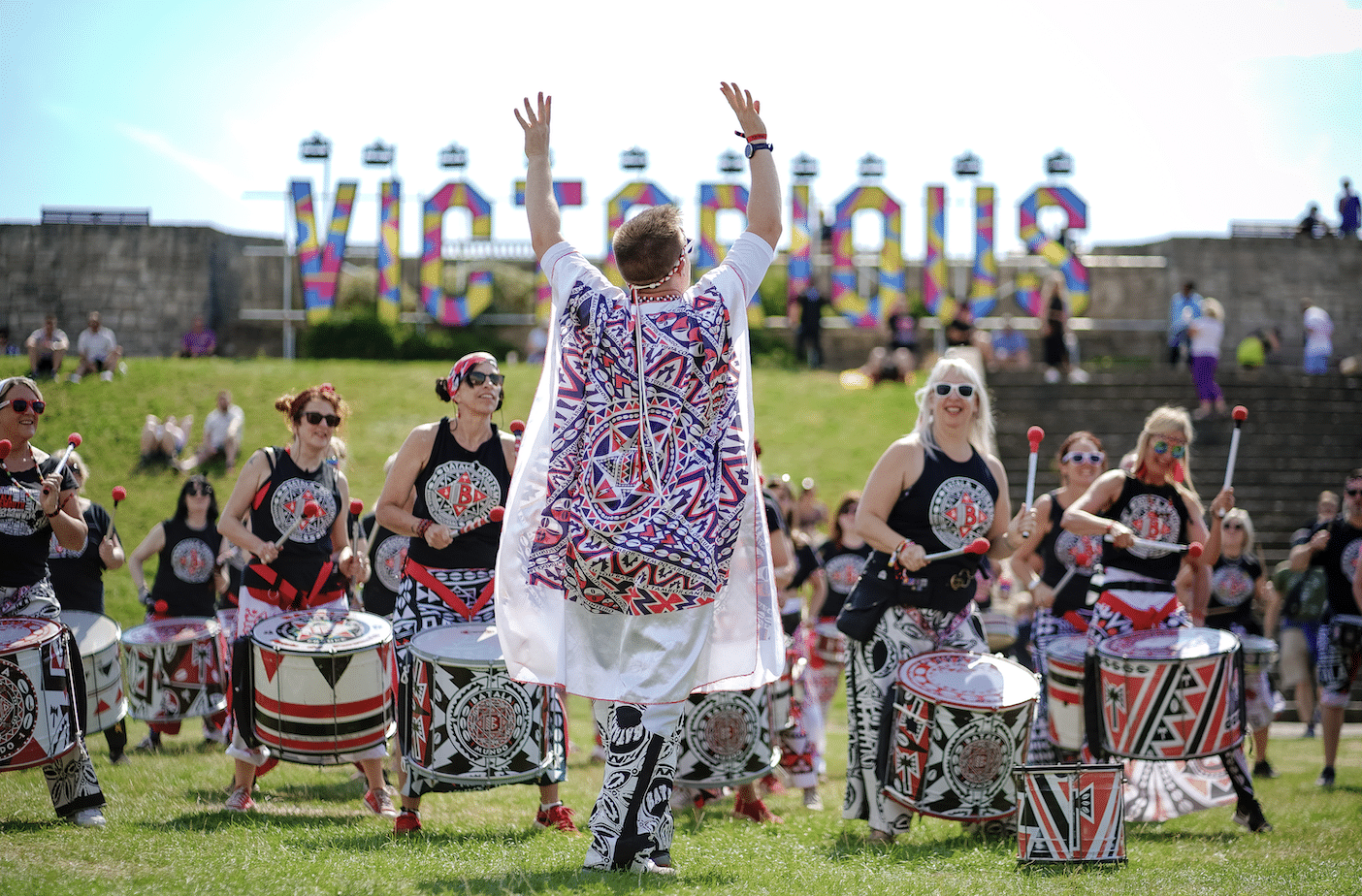 Posted on 11th August 2023
Pete Tong Orchestra Ibiza Classics Set– Castle Stage- Friday 25th August- 21:40-22:55- Witness global dance DJ legend Pete Tong (MBE) and an impressive 50-piece orchestra conducted by Grammy winner Jules Buckley bring to life bangers like 'Right Here, Right Now', 'Galvanize' and more huge hits!

Batala – Saturday – Gate A – 11 AM-12 PM-

Watch the 270-person samba band made up of Batala Portsmouth and drummers from around the globe create the ultimate feel-good, carnival atmosphere to Southsea on Saturday afternoon! Last spotted on stage with Sam Ryder for an impromptu performance at Victorious 2022!

England Women's Beach Soccer Sessions

– Victorious is a lead sponsor of this trophy-winning team who train on the grounds of the festival site before travelling the globe to win tournaments. They will be offering beach soccer taster sessions for children of all ages to try over the festival.

Dhol Foundation DJ Set

–World Music Village – Saturday 26th August – Globetrotting and legendary drumming band and DJ set will be bringing the party to the World Music Village!
Road To Victorious Winners – Crystal Tides Set – The worthy winners of our inaugural Road To Victorious competition – the chance to win the ultimate band experience! Having performed at Truck, Y-Not and Kendall, this awesome band will bring big energy for their hometown set and final festival of the season!

Neighbourhood Eats

– Support small businesses and eat like a local at Neighbourhood Eats. This area is designed to showcase the city's local and independent food eateries with PO postcode businesses offered at a subsidised rate. The area also offers the opportunity to vendors the chance to win the Neighbourhood Eats and People's Choice awards with rewards like a free pitch for the following year!
Oh My God! It's the Church Set – Beats and Swing- Sunday 27th August – 18:50-19:50 – Don't miss this original entertainment phenomenon that is – Oh My God! It's The Church! Join this all-singing, all-dancing, party church service.
BSL Interpreters – See incredibly talented team Performance Interpreting deliver passionate and mesmerising interpretations for d/Deaf and accessible customers at the Common, Castle and Comedy stage.
Cabaret with host Alfie Ordinary – Head to the comedy & Cabaret Big Top! As the world's premier gay Tinky Winky impersonator, Alfie Ordinary is one of the UK drag scene's stand-out acts and will be bringing his signature crowd-pleasing anthems to Southsea inbetween some of Portsmouth's favourite tribute acts!

Henry's House at Southsea Castle

– Whose house? Henry's House! Enter through the customer flower arch created by talented local florist Ewa at Blossom Boutique and enjoy the vibrant festival flowers. Once over the drawbridge enjoy bubbles and DJ sets in this incredibly unique and fun historic fort setting!
Accessibility
Provided by: