Victorious Festival is proud to support a number of charities both local and national. With your help, we've been able to support a huge range of organisations including Friend Finder, The Roberts Centre, Active Communities Network, Portsmouth RNLI, The Elizabeth Foundation and loads more.
---
MAKE SOME NOISE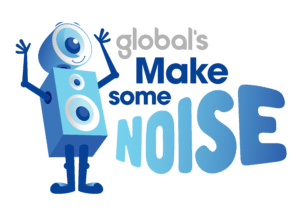 Make Some Noise is one of our official charity partners, supporting brilliant small charities across the UK that help young people and their families living with illness, disability or lack of opportunity.
These charities do life-changing work in their local communities, providing vital assistance that otherwise might not be available. Your donation will fund a whole range of activities, such as music sessions for vulnerable teenagers, clubs for children with autism, advice for young carers and support for youngsters who have lost someone special.
You can make a donation of £5 when you purchase a ticket from our website.
Registered charity in England and Wales 1091657, and Scotland SC04111475
---
ARMS AROUND THE CHILD
Our World Music Area is presented by Arms Around The Child.  Arms Around the Child is a direct care organisation and advocates for the rights of children who live in extreme adversity. They currently operate in India, South Africa and Ghana.
Arms Around the Child provides safe loving homes and supports orphaned children, vulnerable children and those in risk of exploitation. We protect children who have been affected and infected by HIV/AIDS, rescued from trafficking, abused – often sexually and living in child-headed households.
Registered Charity Number: 1123038
---