Saturday Under 5's Kids tickets – THURSDAY NOON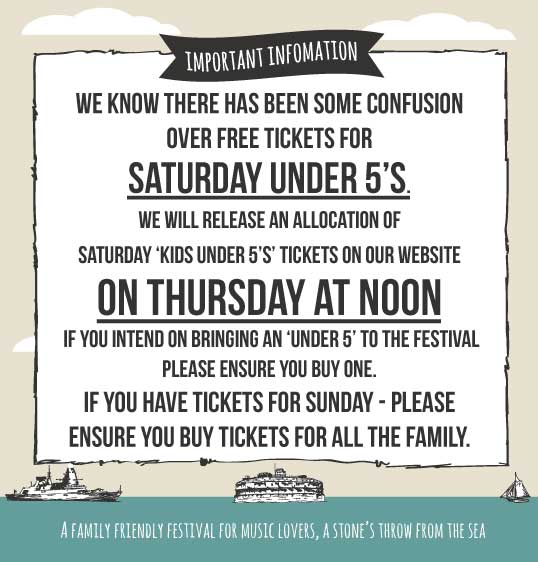 Posted on 19th August 2014
Hello – we are aware that some people have not purchased tickets for the members of their family aged under 5. To help ease some of the worry we are releasing an allocation of 'Under 5's Free tickets' on Thursday at noon.
Please make sure you buy yours if you need them.
If you have tickets for Sunday – please make sure you purchase tickets for all of your family including 'Under 5's Free tickets' as soon as possible.
We are making every effort to keep the FAQ page of our website up to date with questions that you keep asking so please please check this for your answers. We are currently onsite creating the biggest event Portsmouth has seen for a long time.
#victoriousfest
Accessibility
Provided by:

We use cookies on our website to give you the most relevant experience by remembering your preferences and repeat visits. By clicking "Accept", you consent to the use of ALL the cookies. However you may visit Cookie Settings to provide a controlled consent. For more information see our
Cookie Statement