Saturday Re-Sales + Line up Schedule Released!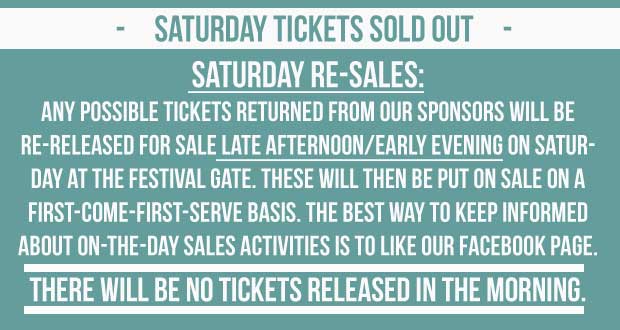 Posted on 22nd August 2014
Saturday Re-Sales:
Please note that Saturday is Sold Out and Sunday is selling very fast!
Any possible tickets returned from our sponsors will be re-released for sale late afternoon/early evening on saturday at the festival gate. These will then be put on sale on a first-come-first-serve basis. The best way to keep informed about on-the-day sales activities is to like our Facebook Page.There will be no tickets released in the morning.
Please do not listen to Facebook rumours about tickets on the day.
For answers to many many of your questions please please visit our FAQ page here:
https://www.victoriousfestival.co.uk/info/faqs/
You can also find the line up on our line up page:
https://www.victoriousfestival.co.uk/line-up/
Thank you for reading! One more Sleep!
Accessibility
Provided by:

We use cookies on our website to give you the most relevant experience by remembering your preferences and repeat visits. By clicking "Accept", you consent to the use of ALL the cookies. However you may visit Cookie Settings to provide a controlled consent. For more information see our
Cookie Statement