Victorious Brings £4m to local economy!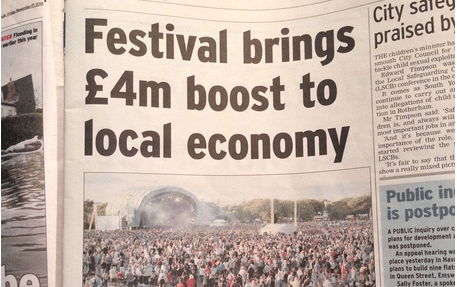 Posted on 21st November 2014
Research carried out by an independent survey highlighted the huge success of Victorious Festival for the local area.
The findings show that Victorious pumped more than £4m into the local economy.
The Victorious team are thrilled with the results!
Festival co-organiser James Ralls, said: 'We are over the moon with these results. We were hoping for something similar. It's great when you read a report like that which has been done independently. It encourages us to make the festival bigger and better next year. Hopefully everyone will have an even greater time and it will have an even bigger impact.'
The full Portsmouth News article can be found here
Accessibility
Provided by:

We use cookies on our website to give you the most relevant experience by remembering your preferences and repeat visits. By clicking "Accept", you consent to the use of ALL the cookies. However you may visit Cookie Settings to provide a controlled consent. For more information see our
Cookie Statement