Victorious raises £43,000 for D-Day Museum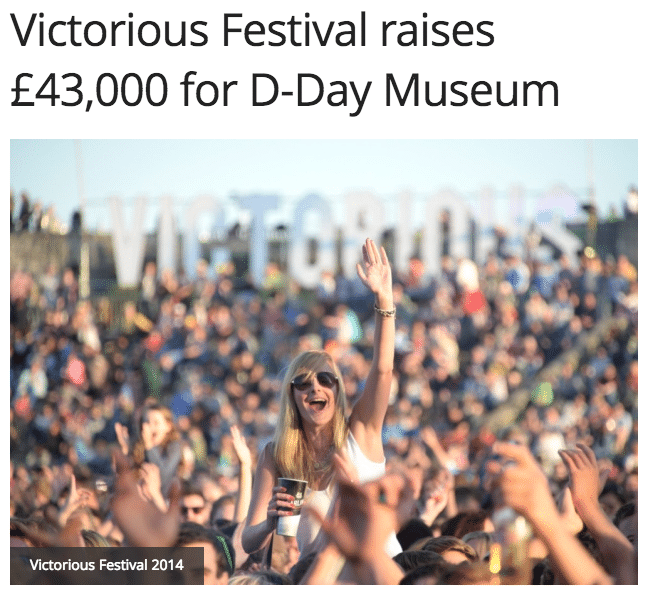 Posted on 12th December 2014
TENS of thousands of pounds have been raised for the D-Day Museum thanks to this year's Victorious Festival.
The organisers of the summer decided to donate around £43,000 from the sale of tickets towards the venue's regeneration efforts.
As reported, the sum will go towards a £5m project to help the Southsea museum become a national teaching hub on the 75th anniversary of D-Day.
You can read the full story by The News Portsmouth here
Accessibility
Provided by:

We use cookies on our website to give you the most relevant experience by remembering your preferences and repeat visits. By clicking "Accept", you consent to the use of ALL the cookies. However you may visit Cookie Settings to provide a controlled consent. For more information see our
Cookie Statement