Maximo Park, The Dandy Warhols, Band of Skulls, & more join the line up!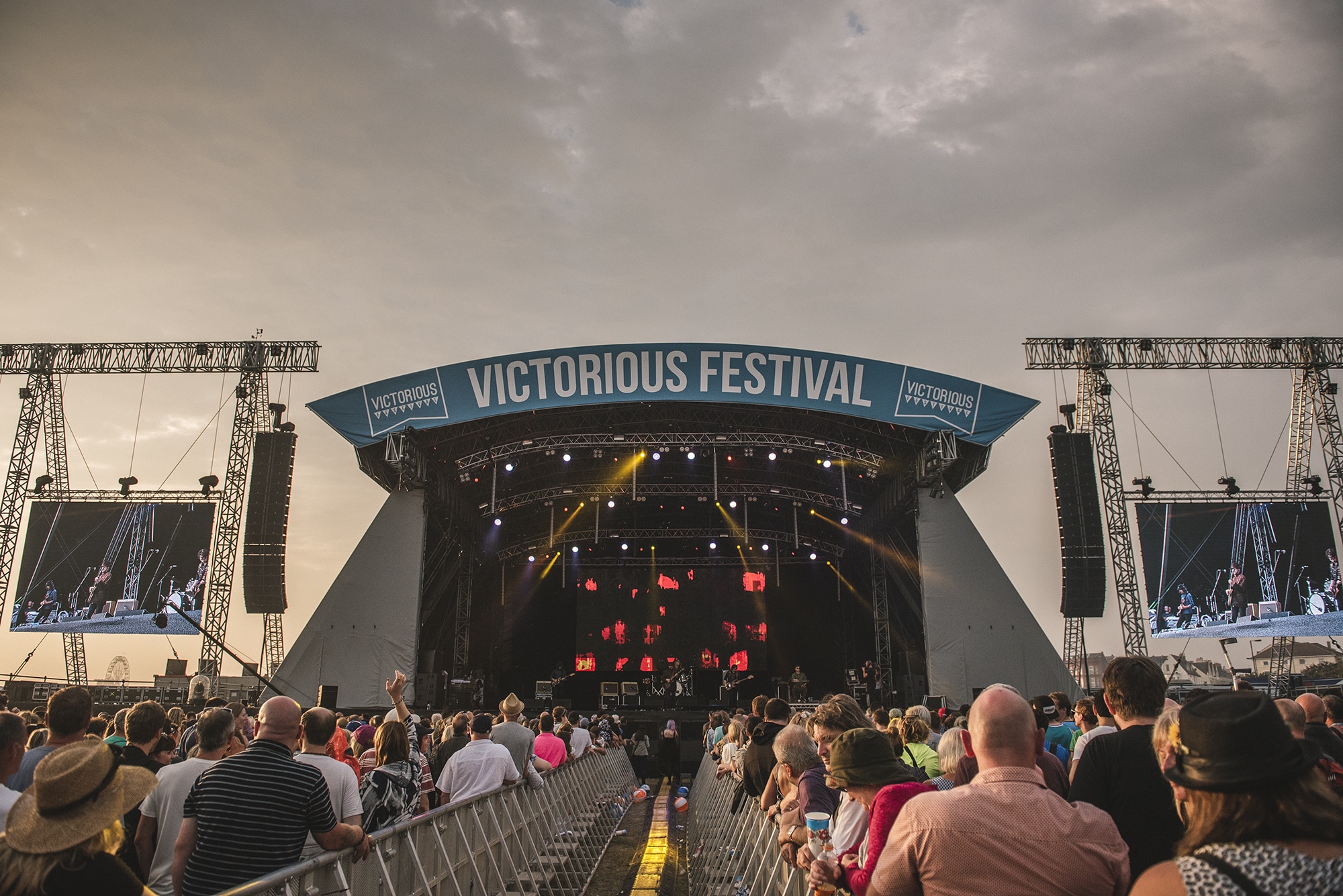 Posted on 6th April 2017
We're thrilled to announce Maximo Park, The Dandy Warhols, Band of Skulls, The Jesus and Mary Chain, The Hunna, Temples, Bad Sounds, Black Foxxes & Otherkin have just been added to the Victorious Line up!
Back with their eagerly awaited sixth studio album – Risk to Exit – we welcome back Maximo Park to the Victorious bill. Known for their showmanship and exhilarating live performances the Geordie rockers are guaranteed to be a festival highlight.
Special Sunday afternoon guests The Dandy Warhols are sure to bring a slice of sun-drenched psychedelic vibes with them to Portsmouth. The veteran acid-pop leviathans are best sampled live and their blissed-out sound will be the perfect entrée to the 2017 Victorious finale.
Needing no introduction whatsoever are legendary noise-rock purveyors The Jesus and Mary Chain. With an incredible career spanning more than 30 years The Jesus and Mary Chain are one of the most influential rock bands of modern times inspiring acts from My Bloody Valentine to Radiohead. Back on tour and back in form with their first studio album in nearly 20 years –  critically acclaimed long-player Damage and Joy – theirs will be a performance not to be missed.
Other acts announced today include heavy indie rock duo Band of Skulls, alt-rockers The Hunna, neo-psych four piece Temples, up-coming dance-indie crossover Bad Sounds and the feted Black Foxxes.
Accessibility
Provided by: