Literacy Live! New for 2018!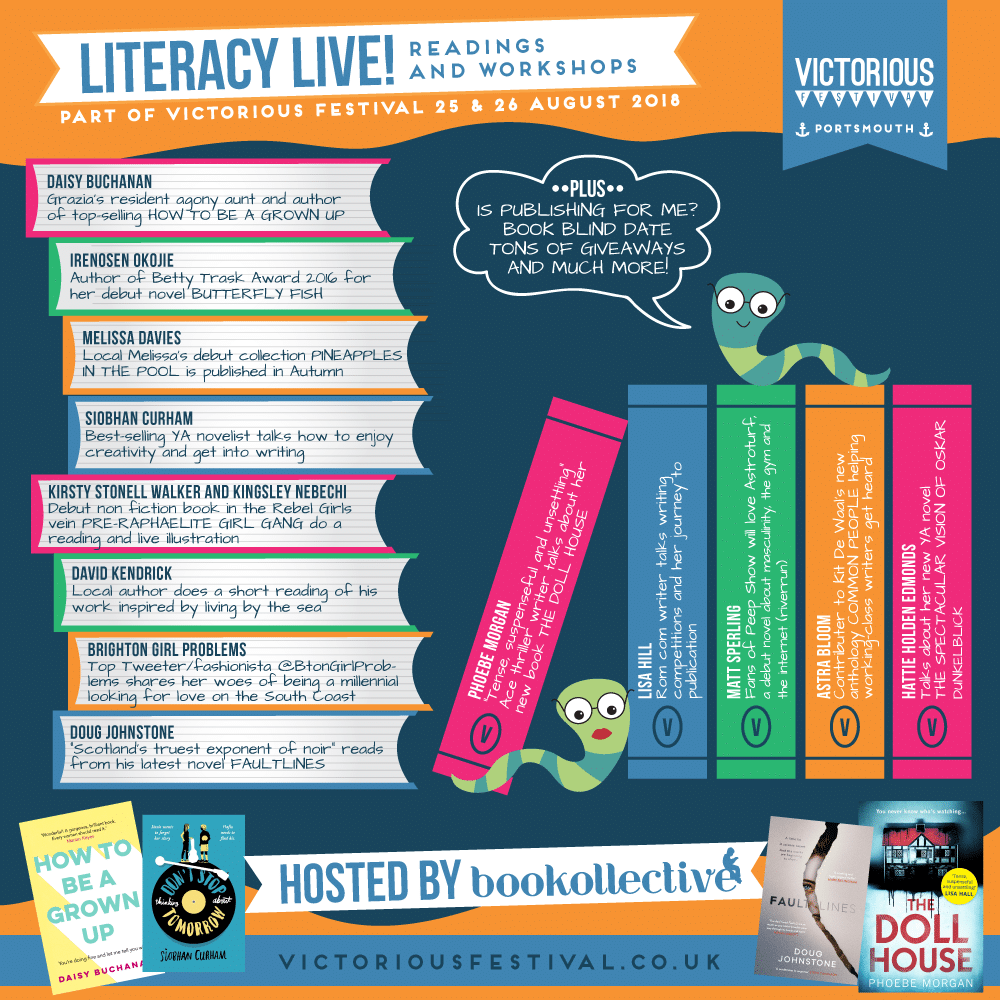 Posted on 26th June 2018
We're excited to announce Literacy Live for Victorious 2018!
 A brand new addition to the festival's arts and culture programme and brought to you by the wonderful team at Bookollective.
 A line up of fantastic authors awaits with talks from Grazia's resident agony aunt and author of top-selling 'How to be a Grown Up' Daisy Buchanan, advice on getting into writing from bestselling YA novelist, Siobham Curham to witty anecdotes from top tweeter and fashionista @BtonGirlProblems plus a lot more!
 There will also be information on Is Publishing For Me?, Book Blind Date, giveaways and more!
 So if you're a budding author, a book lover, trying to inspire young minds or just seeking out something different then head over to Literacy Live on the Saturday and Sunday of Victorious 2018. 
Accessibility
Provided by:

We use cookies on our website to give you the most relevant experience by remembering your preferences and repeat visits. By clicking "Accept", you consent to the use of ALL the cookies. However you may visit Cookie Settings to provide a controlled consent. For more information see our
Cookie Statement