HSDC to sponsor Victorious Festival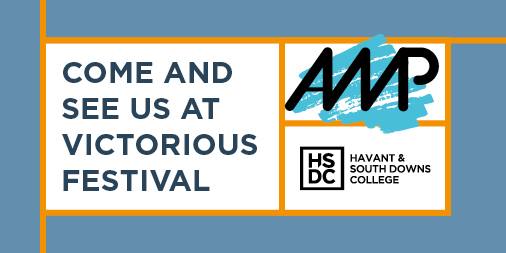 Posted on 10th July 2018
Havant & South Downs College (HSDC) are excited to announce they will once again be sponsoring Victorious Festival, taking place in August.
Victorious Festival was created by HSDC alumni and the College is committed to continuing to help students build their confidence, individuality and maximising their potential.
Havant & South Downs College will be showcasing up-and-coming artists, including AMP students, staff and alumni from across the College, to perform throughout the weekend at their own dedicated stage.
Director of Curriculum Paul Carter said: "It is really exciting to be partnering with Victorious once again, this gives our students an unprecedented opportunity to access a live event and experience performing across the weekend. "We will have staff and students from music, the performing arts, media and art participating at the event."
Find out more about what Havant & South Downs College can do for you at
www.hsdc.ac.uk
Accessibility
Provided by:

We use cookies on our website to give you the most relevant experience by remembering your preferences and repeat visits. By clicking "Accept", you consent to the use of ALL the cookies. However you may visit Cookie Settings to provide a controlled consent. For more information see our
Cookie Statement