Victorious Festival Day 3!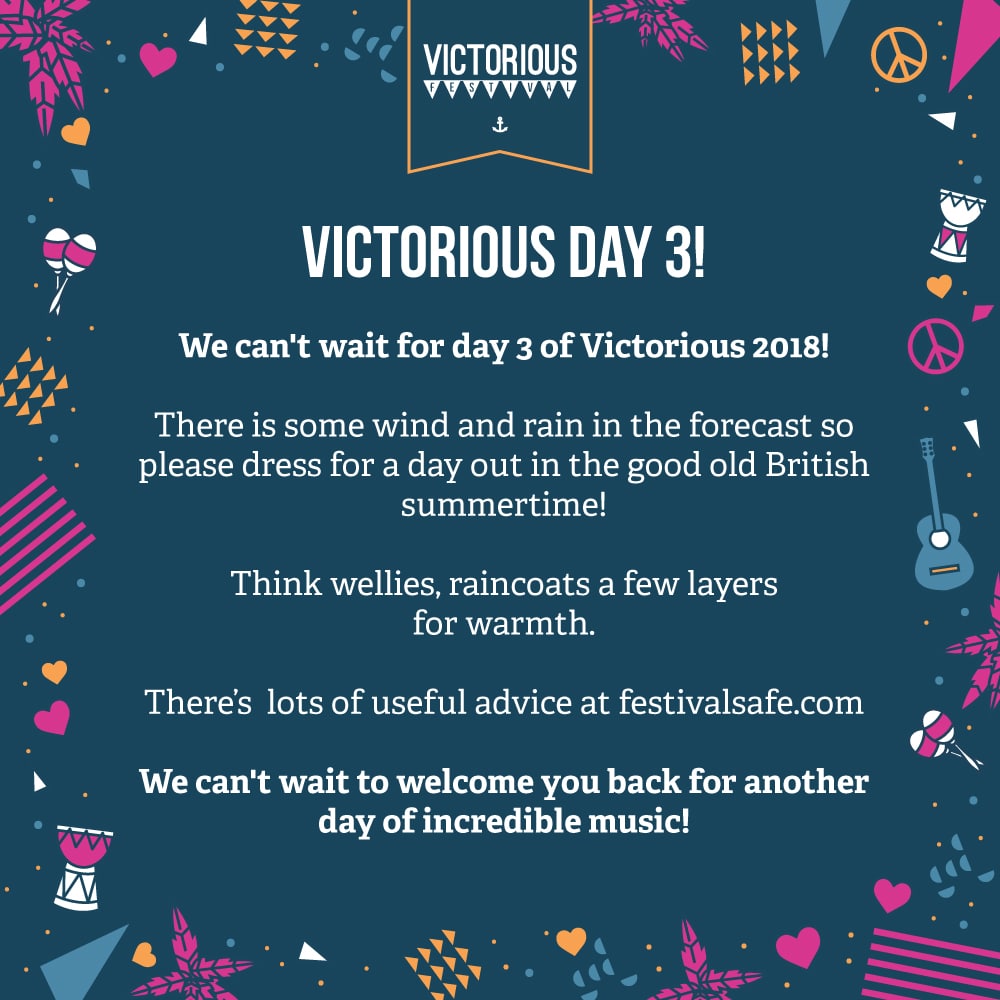 Posted on 26th August 2018
We can't wait for day 3 of Victorious 2018!!!
?
There is some wind and rain in the forecast so please dress for a day out in the good old British summertime!
Think wellies, raincoats or ponchos,  a few layers for warmth & umbrellas.
There's lots of useful advice at festivalsafe.com
We can't wait to welcome you back for another day of incredible music!
Accessibility
Provided by:

We use cookies on our website to give you the most relevant experience by remembering your preferences and repeat visits. By clicking "Accept", you consent to the use of ALL the cookies. However you may visit Cookie Settings to provide a controlled consent. For more information see our
Cookie Statement