Victorious Tickets make great Christmas Presents!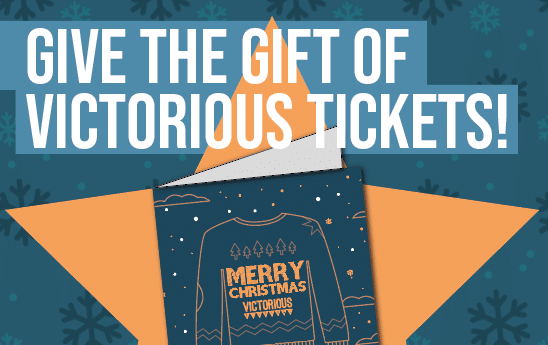 Posted on 16th December 2021
If you're planning on giving the gift of Victorious Tickets to someone this Christmas, why not print out our handy Christmas Card? It's easy!
Simply download the file
print it out
fill it in
and pop it in the lucky person's stocking or Christmas card!
So don't leave it too long, Early Bird Tier 1 tickets end on Tueday 4th January at midnight.
Merry Christmas!
Accessibility
Provided by:

We use cookies on our website to give you the most relevant experience by remembering your preferences and repeat visits. By clicking "Accept", you consent to the use of ALL the cookies. However you may visit Cookie Settings to provide a controlled consent. For more information see our
Cookie Statement