People's Choice Award – Winner Announced!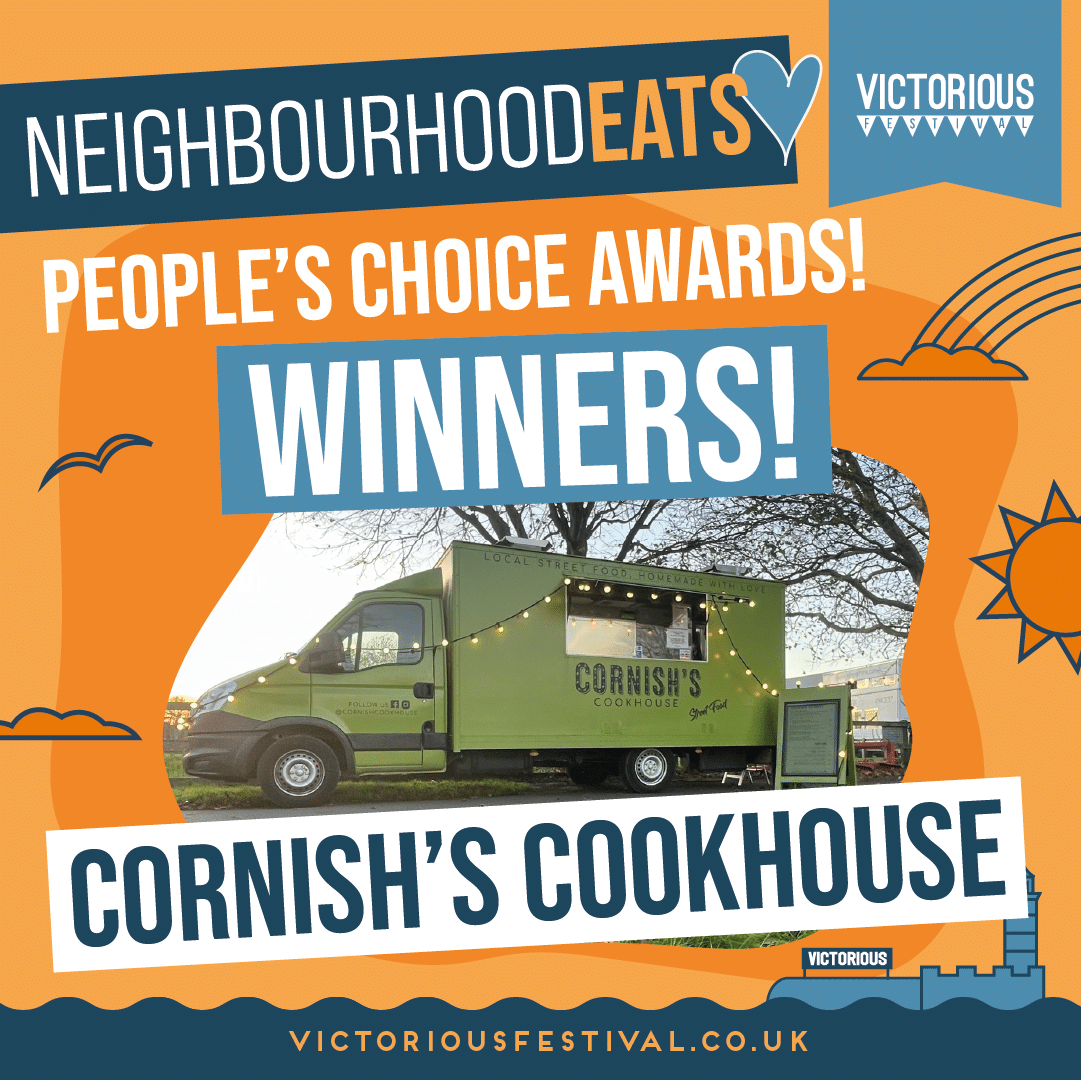 Posted on 13th July 2023
You have voted! Results are in and we're so excited to announce Cornish Cookhouse as the People's Choice Awards winner! 
We asked for you to vote for your favourite local catering business in celebration of our Neighbourhood Eats area where we showcase our city's amazing local food business' while offering subsidised pitches. 
Family-run food truck Cornish Cookhouse will be bringing their tasty, fresh street food to Victorious this Summer having won a FREE pitch as winners of the People's Choice!
Stop by Neighbourhood Eats for some of their delicious dishes from burgers & bagels to tacos!
Accessibility
Provided by:

We use cookies on our website to give you the most relevant experience by remembering your preferences and repeat visits. By clicking "Accept", you consent to the use of ALL the cookies. However you may visit Cookie Settings to provide a controlled consent. For more information see our
Cookie Statement