Covid-19 Info and Entry Requirement Update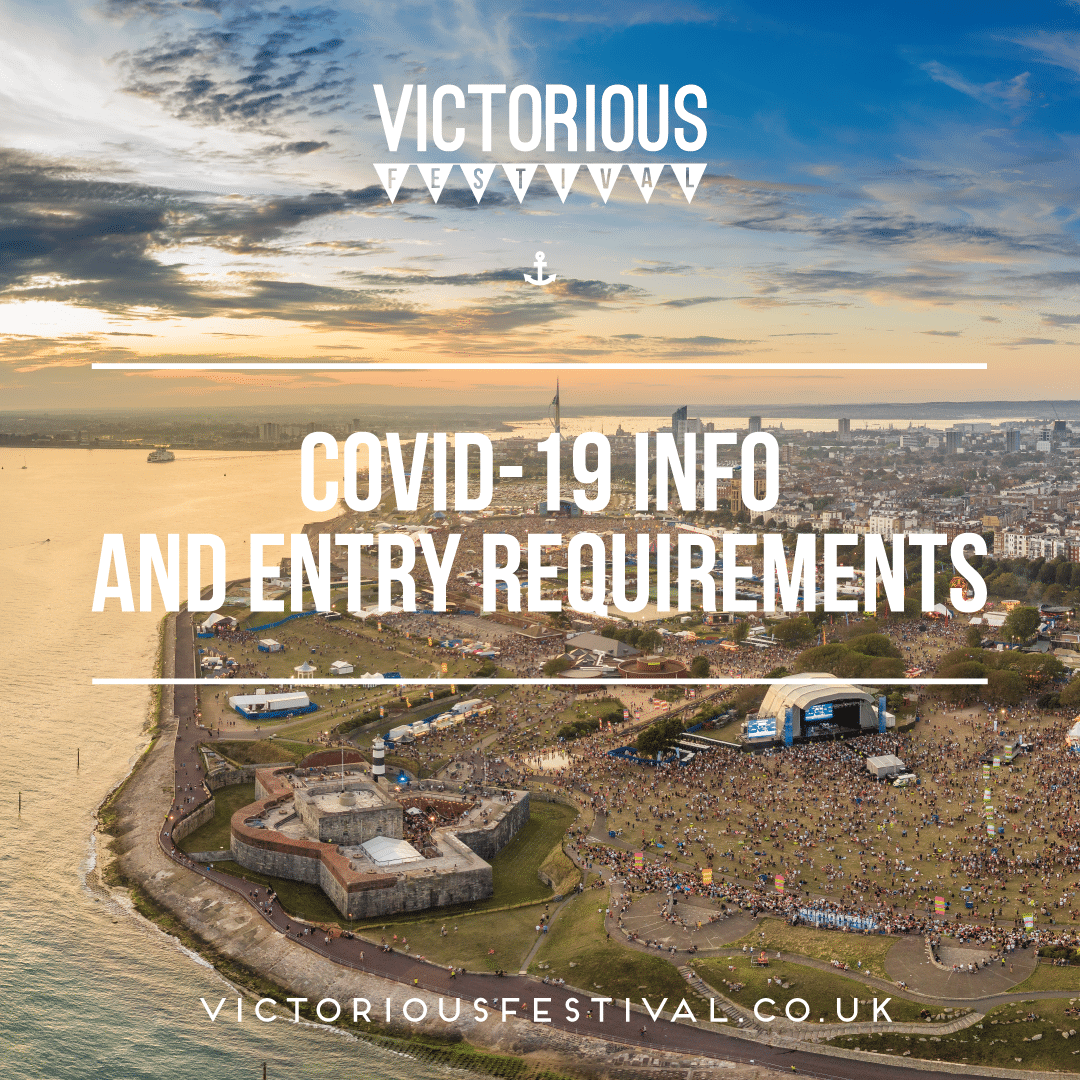 Posted on 21st July 2021
The health and safety of our festival family is of the utmost importance to us so we've been working super hard behind the scenes to ensure we bring you another amazing, safe Victorious Festival.
In line with the latest guidance, and like many other events happening this Summer, we've updated our entry requirements and covid-19 information.
We ask all ticket-holders aged 18 and over to demonstrate their COVID-19 status upon entering the festival by supplying ONE of the following:
• Proof of full vaccination
• Proof of a negative Lateral Flow Test
• Proof of natural immunity
Please click here to read the full covid-19 event information.
We'll be updating this page with lots more useful info as and when it becomes available so please check back.
So in the meantime, get your vaccines or order those lateral flow tests and we'll see you soon for another brilliant Victorious!!!
Accessibility
Provided by:

We use cookies on our website to give you the most relevant experience by remembering your preferences and repeat visits. By clicking "Accept", you consent to the use of ALL the cookies. However you may visit Cookie Settings to provide a controlled consent. For more information see our
Cookie Statement